Patent Trolls:
Why did it all go so 'Pretty Damn Spectacular(ly)" wrong?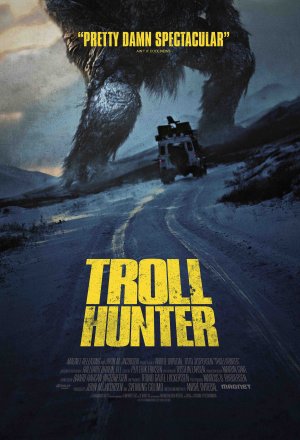 As the US Congress prepares to debate a bill addressing patent trolls and possible reform of the US Patent system, realizing the impact patent troll abuses are having on not just the tech sector, but the entire economy, I look back at my role in this industry and how it all went wrong.
The concept of enforcing patents is far from new. Nor are entities established to aggressively license patents that they didn't invent or develop. Indeed I played a roll in this industry from the mid-1990's to 2003.
In the early-90's the semiconductor industry was rapidly growing in importance and value. DRAM and SRAM patents from pioneers such as Intel, Mostek, Inmos, and National Semiconductor became a minefield of legal disputes and licensing deals.
Perhaps the earliest of the patent enforcement businesses, Mahr Leonard Management Company, worked on licensing the Inmos patents owned by Thorn EMI of North America (TENA). This worked spawned the earliest patent engineering and analysis firms: Semiconductor Insights, TAEUS and Chipworks.
I joined Thorn EMI in 1994 as it was planning it's demerger, selling off technology businesses. In 1996, as part of an MBO of the remaining technology businesses, QED Intellectual Property was formed from what had been Thorn EMI Patents Ltd. I was CEO of that business through the 2000 IPO of the MBO vehicle, Scipher plc, at £330 million capitalization, until I left to become an angel investor in 2003.
QED was involved in what was called the 'first rock-star' patent, the BT Hyperlink or "'662 patent" case. This was seen as the case that could determine what the legal environment would become for the new digital economy.
"By far the most dramatic is the patent infringement lawsuit that British Telecom ("BT") brought against Prodigy last December in the Southern District of New York. BT claims nothing less than an enforceable patent on the very essence of the World Wide Web -- the "hyperlink." Few commentators take the BT claim seriously; but if it should prove its case in court, the British Empire could rise again.
(ARTICLE: Current Developments in Cyberspace, Spring, 2001
U. Balt. Intell. Prop. L.J. 181, Eric B. Easton, Associate Professor of Law University of Baltimore)
Since that time the concept of non-practicing entities, or the more common label "patent trolls", has resulted in lawsuits brought by "patent assertion companies" making up 61% of all patent cases in 2012, according to the Santa Clara University School of Law. In 2011 patent trolls cost US bodies direct costs totaling 29 billion dollars in the United States alone.
These are not the same patent enforcement businesses of the 1980-90's. These are companies taking advantage of poor patent application reviews and the US concept of business process patents. The US patent office has simply not been able to handle the volume of patent applications and the courts are too log-jammed with patent disputes to resolve this mess.
What was an important role contributing to research and development through the protection of genuine intellectual property rights has now become a strategic marketing weapon and a legalized blackmail scam worthy of Tony Soprano.
I stick my hand up to having a role in this mess, but the sooner we see patent trolls hunted out of existence, the better for all of us.