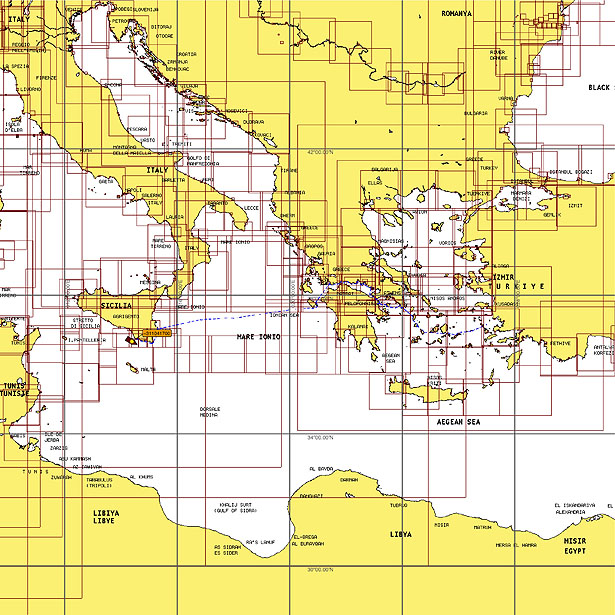 Ten things sailing teaches you about running a business
Having spent the last month cruising aboard my yacht with family through the Greek Islands from Turkey to Sicily, I noted many parallels between business and sailing.
Our journey began in Didim, Turkey, site of the temple of Apollo and of the Medusa. Cruising through the Dodecanese and Cyclades islands we reached the Greek mainland at the site of the temple of Poseidon, close to Athens. Transiting the Saronic Gulf, the Corinth Canal and Gulfs of Corinth and Patras, our Greek voyage ended at the island of Zakynthos. We then crossed the Ionian to Sicily, where this journey ended.
Here are ten lessons sailing can teach you about running a business:
1. Preparation and research
You can't set off on a journey with out having done your research. You know where your starting point is and, hopefully, where you are trying to go. Time spent researching cruising grounds; seasonal weather systems that influence the region; and, any peculiarities of the countries you will pass through will hold you in good stead.
Before you start implementing your business idea, research everything you can about the market, competition and trends of your chosen business model.
2. Passage Planning
Passage planning is the detailed route analysis of your intended journey. It is about reviewing the charts (maps), weather and available information to understand what lies ahead and what progress you should make. It allows you to set waypoints on your route where you need to alter course or make decisions about speed or direction.
Setting waypoints along the route is the equivalent of milestones in a business plan. These should give you the chance to pause for thought before proceeding. Have any of the conditions you envisaged changed?
3. Log keeping
Hourly log keeping is good discipline and seamanship when sailing. Noting your exact latitude and longitude coordinates, speed, direction and distance travelled, along with any observations of weather or notable events are an essential part of understanding your journey.
Log keeping is the equivalent of measuring your Key Performance Indicators. Knowing what is important to your performance enables you to make constant changes and improvements. There is no point waiting to month-end, or worse, year-end, to discover you're not making money and could have made changes.
4. Managing your Crew
A skipper needs to know the capabilities and limitations of the crew. A well-fed and rested crew is a happy crew.
A skipper is the CEO. Looking after the personal physical and mental wellbeing of your team will make your business run smoother.
5. Managing your resources
On a boat you aim to carry all the provisions, water and fuel you will need for your journey. We constantly monitor electricity, fuel and water consumption. We are able to generate electricity from either the engine or generator. We can make fresh water from seawater using a watermaker. We need to plan where fuel may be available well in advance of needing it. Maintenance and the ability to repair a diverse range of equipment and sails whilst underway are essential.
In business you need to understand what resource limitations you have (normally money) and keep a record of it's consumption and expected exhaustion date. If it's going to run out you need to know how you may be able to access more. You can't raise money once you've run out!
6. Understanding the Weather
When sailing the weather effects everything you do. Access to the most up to date information about the current and forecast weather is essential. You need to be able to analyse the sky, wind and sea state in order to predict what is ahead. This feeds in to all your decision-making.
Appreciating the signals that come from customer feedback, economic data and competitive reviews is like understanding the weather. It should be part of a businesses continual review process.
7. Using Technology
Advances in navigational and communication technology over recent years have made sailing safer and easier. However, an over-reliance on technology can cause real problems if the technology fails or you forget good seamanship and watch keeping.
Use technology to your advantage, but remember you need to understand how something works or why you got a particular result if you really want to know your business in detail.
8. Alternative Ports
Nothing is more certain than your plans will unravel due to some external reason. No battle plan survives the first encounter with the enemy. Make sure you know what you will do if the weather suddenly changes or an anchorage turns out to be unsatisfactory.
Your business plan needs constant review to take account of unexpected environmental (market) changes.
9. Formalities and bureaucracy
There is always some official who needs satisfying with the right document and fee.
Good corporate governance will make life easier and smoother. Keep accounts and records up to date.
10. Attention to detail
Cruising is a 24/7 activity. Managing a boat and crew is relentless. It is a matter of being constantly alert to every noise, wind shift, moan and groan. Research, planning, log-keeping and continuous review of the environment and ways of dealing with unexpected changes does not end until the end of a journey.
There can be no simpler statement of the similarity between sailing and business. Good seamanship and good business management are both about attention to detail. Knowledge of your KPI's and what adjustment you can and should make is the sign of a good skipper and a good CEO and enables strong and positive leadership.
We sail "Southern Aurora", an Oyster 53, launched in 2003 in New Zealand. We are halfway round on a very slow circumnavigation, which has been interrupted by business and the arrival of children. On this trip we sailed 850 nautical miles in 5 weeks. We had to repair a poorly functioning refrigeration system, 2 burst water pressure hoses, blocked fuel filters and alternator v-belts without recourse to outside assistance and from our own spare parts.